We provide a bespoke Virtual Finance Office service to small and medium sized businesses at often, less than the cost of a full-time junior staff member. 
Don't let the word 'virtual' put you off. It may be techy sounding but our service is very much based around the human element – giving you access to our team of experienced finance professionals who have managed the entire finance function for other businesses like yours.
We can provide the full finance function from bookkeeper to FD and anything in between or complement your existing team with the elements that are missing.
The traditional 'finance function' would have had the following departments:
Small businesses would typically only have a limited number of people to handle all of the above functions if any at all – sometimes it's just the owner together with non-finance professionals that try and get by.
What benefits can a Virtual Finance Office bring to you?
Our VFO offering can give you cover in all of the above fundamental finance function areas in line with your business needs and at an investment that your business can afford.
Another main benefit is the comfort of being able to hand the responsibility of managing your finance function to someone else to let you concentrate on what you're good at and growing your business. 
It's essentially a combination of a full finance team, business coach and strategic financial expert partnering up with you to help you achieve your business objectives.
Download our Virtual Finance Office Brochure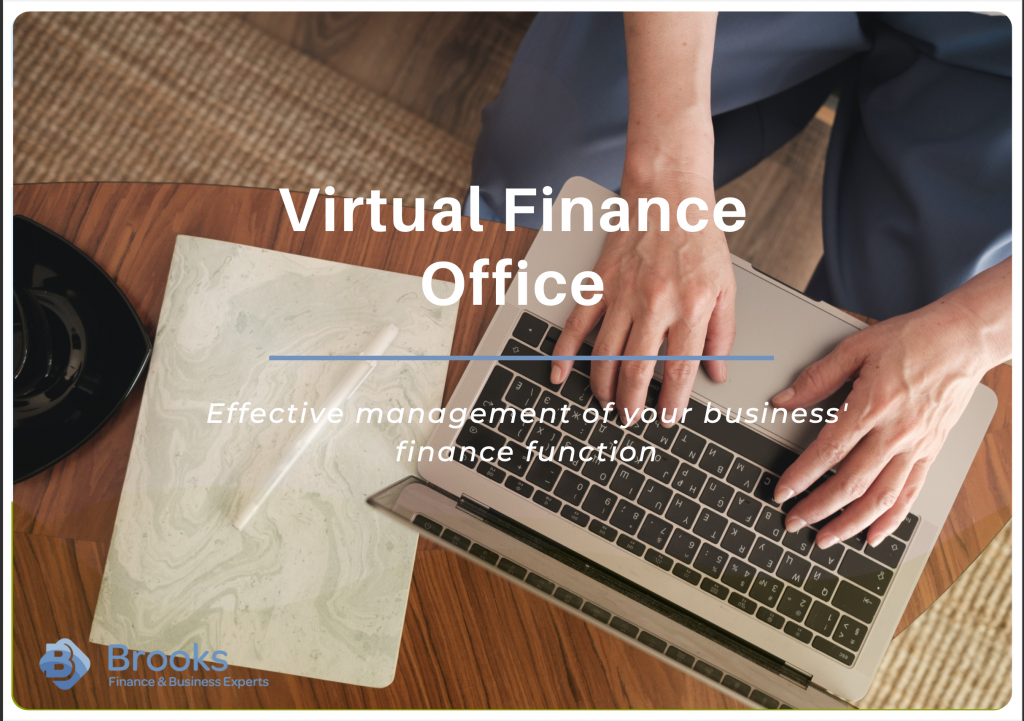 Our other accounting services
Accurate, up-to-date information is vital to keeping your business a success
Software that will revolutionise the way you run your business
Being a landlord is a big responsibility but we can help relieve some of your obligations
We ensure you understand how to run and grow a successful business